Garbage in a new perspective
In 2022, in Denmark, we must recycle 50 percent of our waste.
It requires both practical and behavioral changes, which is why the country's municipalities and supplies are working on high pressure to find solutions.
One of them may be a new teaching concept, ´Skrald som Talent´. It was developed by the communication agency Tankegang during the innovation course Play User Lab at CoC Playful Minds in Billund and the Design School in Kolding.
We know from research, that children are effective ambassadors at home and that they quickly teach mom and dad, how to act green.  With the new concept, we want the children, through a fun, different, and involving process, to gain greater knowledge about the waste cycle. They do not necessarily need to know everything about renovation, but gain a basic understanding that they can build on later, Lotte Mertz Winther, Partner in Mindset, explains. 
The agency specializes in developing campaigns that bring green habits to the Danes. Tankegang has previously helped municipalities, to get citizens to sort their garbage and get families to choose the bike instead of the car.
An experience as waste
The course 'Skrald som Talent' combines physical activities with puzzles to solve, tactile exercises, and storytelling. It is created for children in the fourth grade, but also with children in the same age group. In Play User Lab, children and experts helps businesses in the process of co-creating new products and services with and for children.
We have learned to think like 4.B at BillundSkolen. Our assumptions about children's level of knowledge have been replaced with insights, and we have learned to differentiate more between different types of children and the way they understand and translate messages, Lotte Mertz Winther explains. 
Tankegang expects that the programme ´Skrald som Talent´ is available for the Danish municipalities by 2020.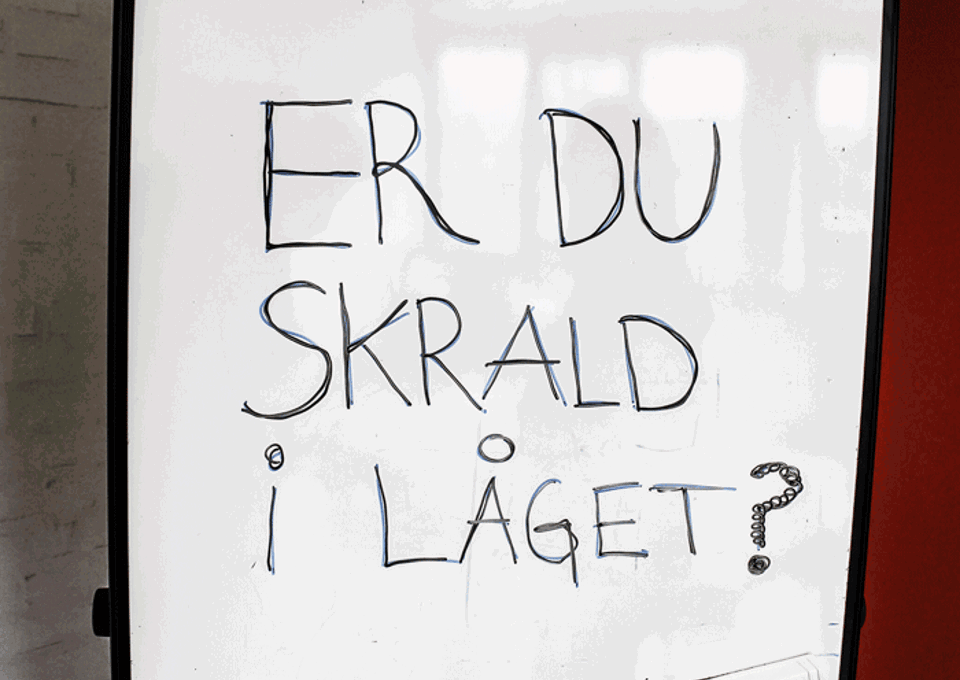 About Skrald som Talent
The students must initially dress up as a piece of garbage, after which they will hear a story that will make them live in the role of the garbage they are dressed as.


After that, the children have to travel through the kitchen, into the garbage can, where they will be picked up by the garbage truck, land at the plant, and be processed to become new products.



In conclusion, the class talks about why we must recycle our garbage.
Contact us for more info on Play User Lab
Thomas Aakjær Jensen
Senior Innovation Specialist