Co-creation in practice through Billund Builds
Billund Builds set a record in 2019
A total of 4,000 children participated in the Billund Builds learning project in 2019. With a focus on co-creation between children and adults, the children were researching, developing ideas, and creating. They built games, energy sources, obstacle courses, and sustainable cities. 12,390 children have already participated in Billund Builds from 2016-2019.
Grindsted Private School achieved great results
Several daycare facilities and all the Billund schools participated in Billund Builds in 2019. Grindsted Private School attended with 135 children aged 0-6 years. Thomas Jakobsen, a teacher from Grindsted Private School, describes his considerations:
We chose to enter Billund Builds without any plans, strategies, or goals in advance. We wanted to be an active part of the process together with everyone in the project, from students, parents, professionals to practical staff, etc. We all started in the same place, from nothing. We wanted to see what the process could do and where it would lead us in terms of learning and acquiring new skills.
10 steps to success
Grindsted Private School followed 10 steps throughout their process:
The framework was set
Establishment of a process manager and steering committee

Kick-off: Quarterly workshops with inspiration for process and idea development
The workshops at CoC Playful Minds have been crucial and great inspiration for the entire BBD course at Grindsted Private School, where we have used these to create the whole process and project.
The children were active in the idea development.
Idea development - idea development and delimitation among students

Knowledgebase upgraded: Participation in quarterly workshops on co-creation
The children were active in creating, while professionals facilitated
Sketching

Production

Presentation
The students evaluated Billund Builds within these parameters:
Process

Product

Collaboration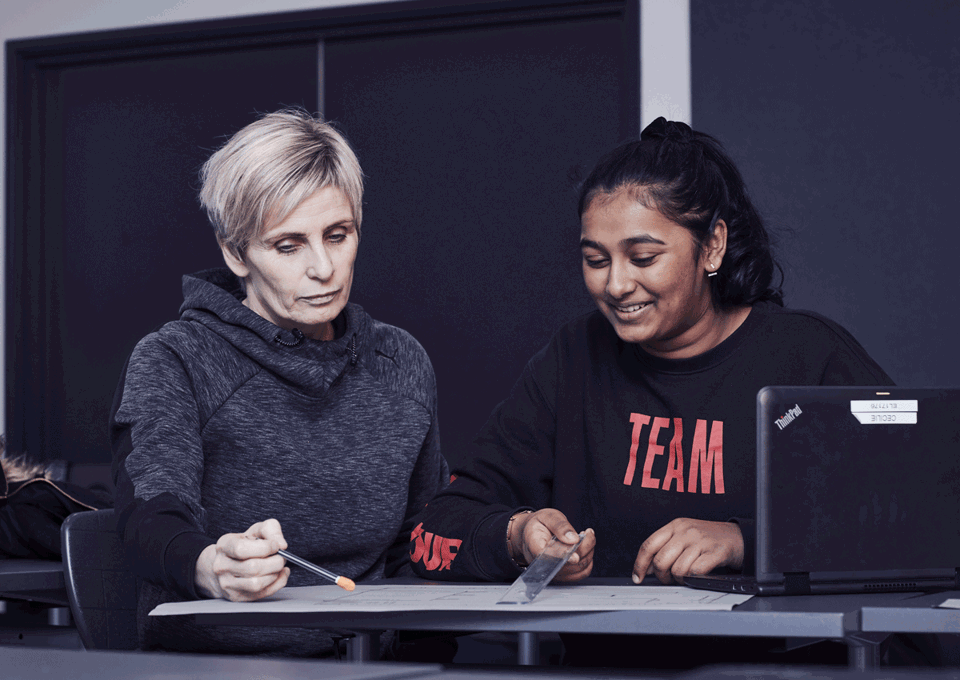 The professional professionals' assessment of Billund Builds:
Thomas Jakobsen, a teacher from Grindsted Private School explains: There is no doubt that it has been a huge success for us to be an active part of the process in collaboration with our students, and we have achieved some great results together.
Contact Karin for more info
Karin Møller Villumsen
VP, Director of Research Lab