Research Journal - Co Create
Download our Research Journal
This report is about co-creation with children. It is based on a comprehensive desk-research and a literature review on co-creation, with a particular emphasis on children, pedagogics and psychology. The original report is in Danish and this translation comprises a recapitulation of the central issues and conclusions. The Danish report was produced by Aalborg University, Denmark (AAU) and is an initiative from CoC Playful Minds.
The objective was to co-create a report grounded in scientific research which would enable CoC Playful Minds to develop their own position in relation to co-creation with children, in practice. Focusing on this purpose, the report applies a certain theoretical perspective, which the authors have designed actively and constructed for CoC Playful Minds.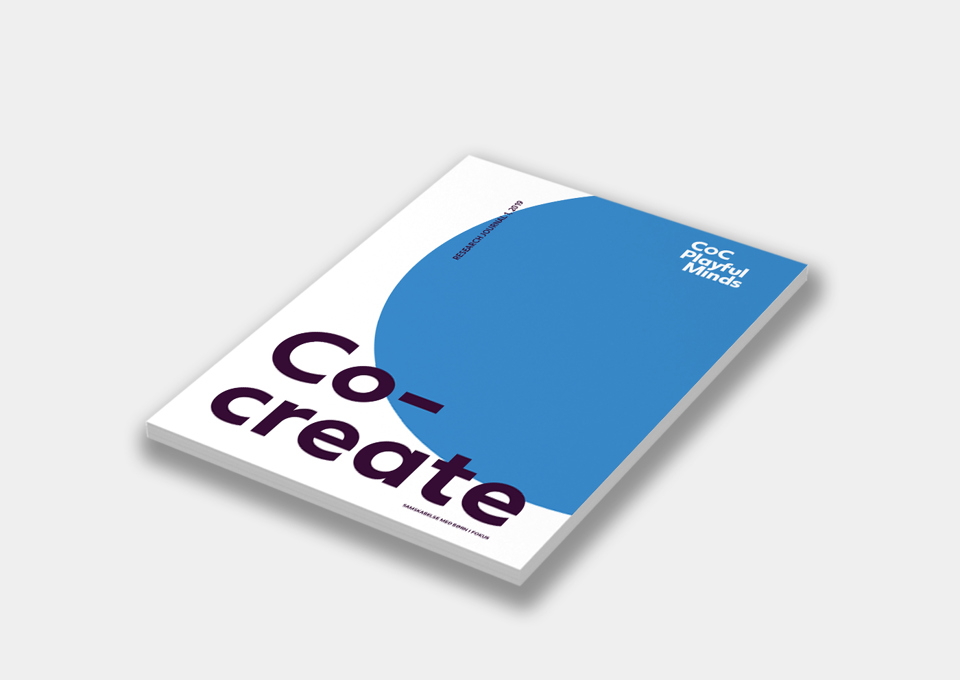 Download
Billund is the capital of children. Here children learn through play and are creative world citizens. That is the vision. In CoC Playful Minds, we want to inform and inspire leaders, professional educators, children, young people, parents and organizations to create the capital of children.

This publications the first in a series of publications which we call research journals. Research journals are research studies and research reports prepared by various researchers. This first Research Journal is about co-creation with children.