Tools are methods developed to co-create with children from 8 years and up
Facilitating co-creation is about creating a trusting space where participants dare to incorporate their perspectives and build on each other's input and thereby gain ownership for a common cause. It requires attention, trust, dialogic skills and the ability to use tools and methods that strengthen the group's relationships throughout the process and in all phases.
The methods below all help to strengthen the participants' co-creative process and thereby pave the way for respecting, recognizing and involving each other's perspectives as well as trying out new positions. In co-creation processes, it is important to try to equalize hierarchies of power and focus on the common cause. It may be a little cross-border if you are used to being the one in control and making decisions. 
Some of the methods support the process, while others strengthen the relationship formation and involvement of different perspectives. It is essential that the participants not only involve their own perspectives, but practice listening, understanding and building on each other's input, among other things by being aware of the ongoing evaluation of the process and their mutual cooperation. The methods are used throughout the process and in all three phases - researching, developing ideas and creating.
There are some pointers on the methods that indicate what the method is especially good for. It can help in planning and facilitating the process. As you become comfortable with the methods, the methods can be disputed and bent to fit a specific purpose, group of participants or process.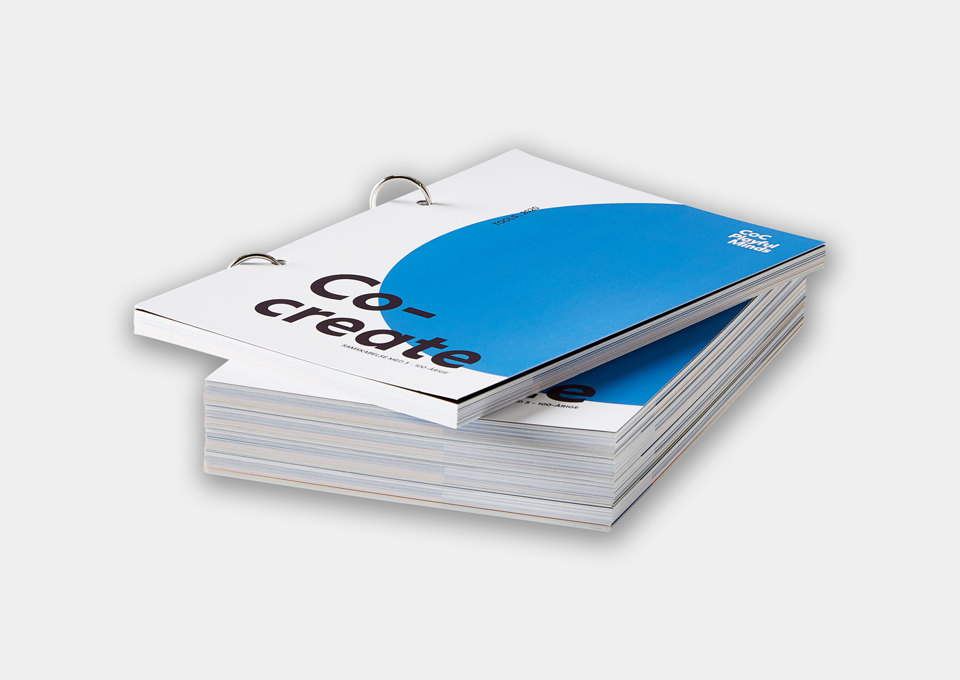 Download Tools 8-100 years
Children often have a more playful and experimental approach to the world than adults, and often children can actually teach adults something new. The fact that children and adults equally create something together through play and fun is at the heart of "Co-creating with children", which is method, that CoC Playful Minds is working to spread. 
Only published in Danish
Download Templates
Below you will find templates for Tools 8-100 years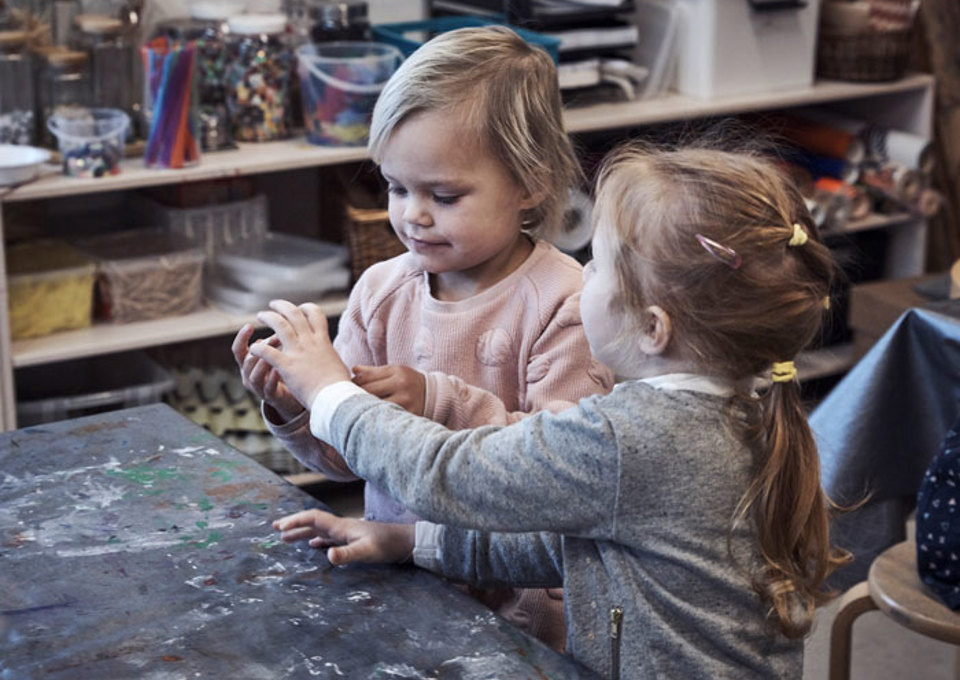 The cooperation
The methods of co-creation are designed to interact with, between or around children. Some of the methods is  co-produced locally, while others have been developed by CoC Playful Minds and then tested with children and adults.
The methods originate from design thinking, cooperative learning, engineering, playful learning and anthropology. In the methods, we have had a great focus on ethically being able to involve children in all or part of a co-creative process from planning to presentation and dissemination.
We would like to say thank you for the inspiration to:
Children and young people in Billund Municipality, Daycare and schools in Billund Municipality, Billund Municipality, CoC Playful Minds - Parenting Council, The Design School in Kolding, Design2innovate, The Creative Platform, Implement, Ella Paldam, The whole country - Social Architects, IDEO, The LEGO Foundation, Lene Tanggaard, Josefine Dilling, Tom Tiller, Tuft's University