Research Journal
Engaging Knowledge
Download our Research Journal - Engaging Knowlege
This second Research Journal from CoC Playful Minds encompasses how to engage citizens in knowledge making. The aim is to inspire to co-create knowledge of relevance for the Capital of Children, and especially transform and communicate deep, scientific knowledge in a participatory and aesthetic way that engages children, parents and other citizens.
The Research Journal consists of a desk research report developed by Professor Birgit Eriksson and Associate Professor Carsten Stage, both from the School of Communication and Culture at Aarhus University.
They have focused on different engaging models and positions, e.g. what do we mean by participation, and how is it done? How can art and aesthetics communication create new insights and engage people to interact with knowledge, art and each other? How can knowledge and the production of knowledge become active bricks in a process of building new local communities in the Capital of Children? And more extensively, to create communities across borders and already established boundaries. What can we learn from different theoretical positions and concrete examples?
It is our hope that the citizens of Billund and beyond, as well as civic and cultural institutions and researchers will gain valuable knowledge and inspiration from reading this Research Journal on engaging knowledge drawn from art, aesthetics and science.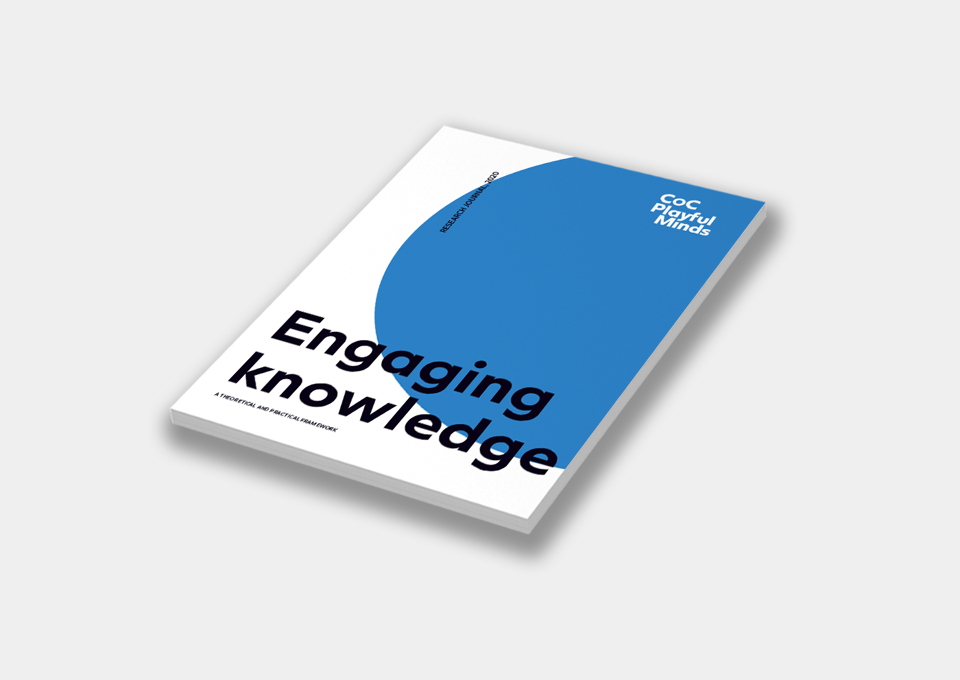 Download now
This report addresses the challenge of how to communicate research-based knowledge through aesthetic processes that engage citizens as participants.
It presents and qualifies existing knowledge and models of aesthetic and participatory dissemination of research-based knowledge and discuss their relevance for CoC Playful Minds and the Capital of Children in Billund.