Play Contract
by SUPERFLEX
An installation by SUPERFLEX
In 2021, the Capital of Children has its 10th anniversary. For this occasion, the internationally renowned artist group, SUPERFLEX, was invited to create an art installation that will bring all generations together for play and movement - a meeting place of the future for all.
In a co-creation process with Billund's children, SUPERFLEX an artwork on an area of ​​approximately 500 m2 on the corner of Hans Jensens Vej and Skolevej in Billund. Play Contract, will be Billund's new meeting place, challenging the idea that some places are for adults, while others are for children - here we are creating a new social space where you meet across age groups to play, learn, move, and experience together.
In February 2021, 121 children from all over Billund participated in a co-creation process with the artists, where they studied how adults can become better at playing, and built models out of a total of 100,000 pink LEGO bricks.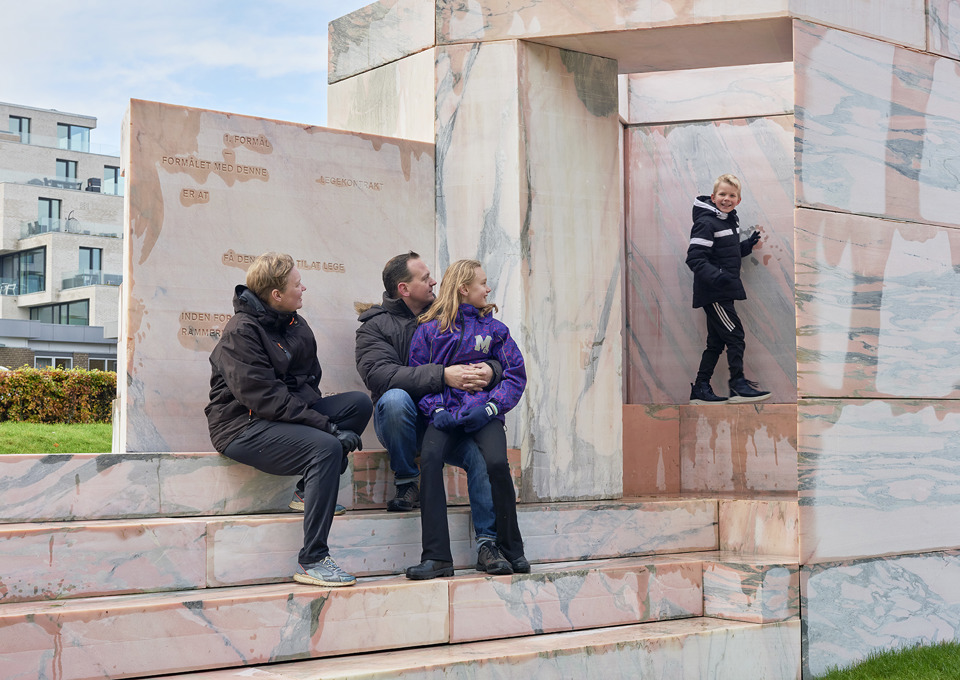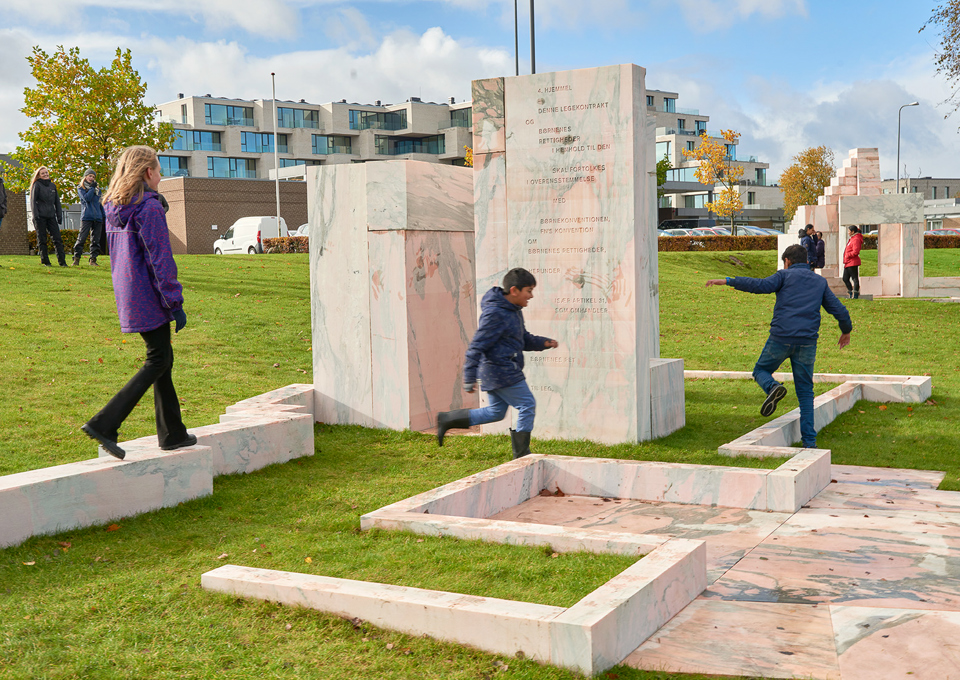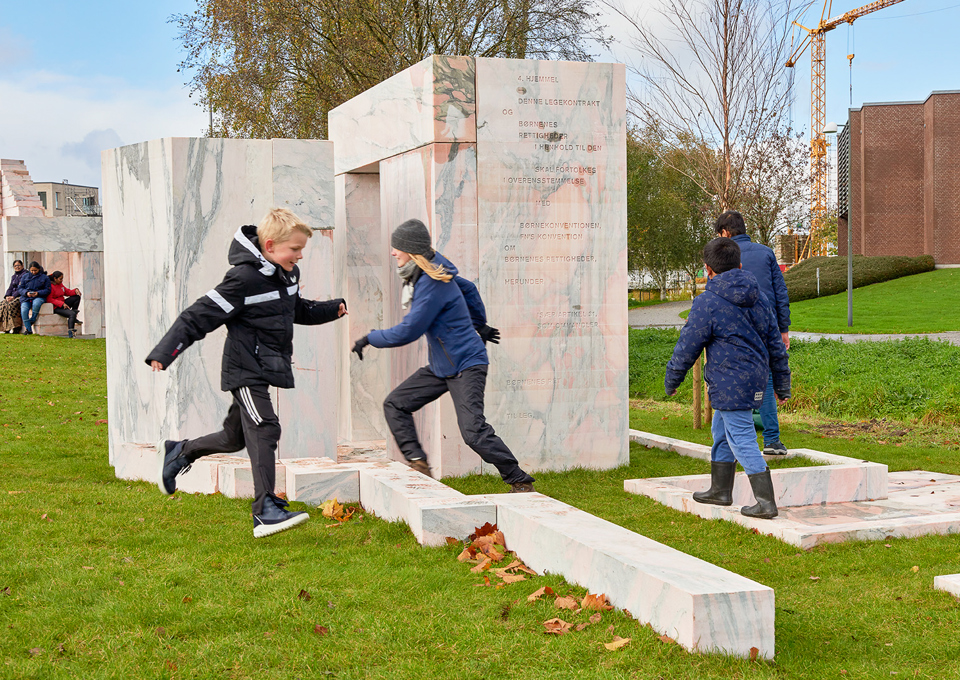 Play in pink marble
"Ludimus, ergo sumus". We play, therefore we are.
When we play, we abolish time, gravity, and most of the other rules of the universe. PLAY CONTRACT is a monument to the importance of play for future generations to find. It requires adults, who have forgotten to play, to play again. You can touch it, sit on it, eat your breakfast by it ... all in the spirit of play.
In the landscape around the sculptures you can see drawings of stones in the grass. Maybe some of the Capital of Children is hidden underground?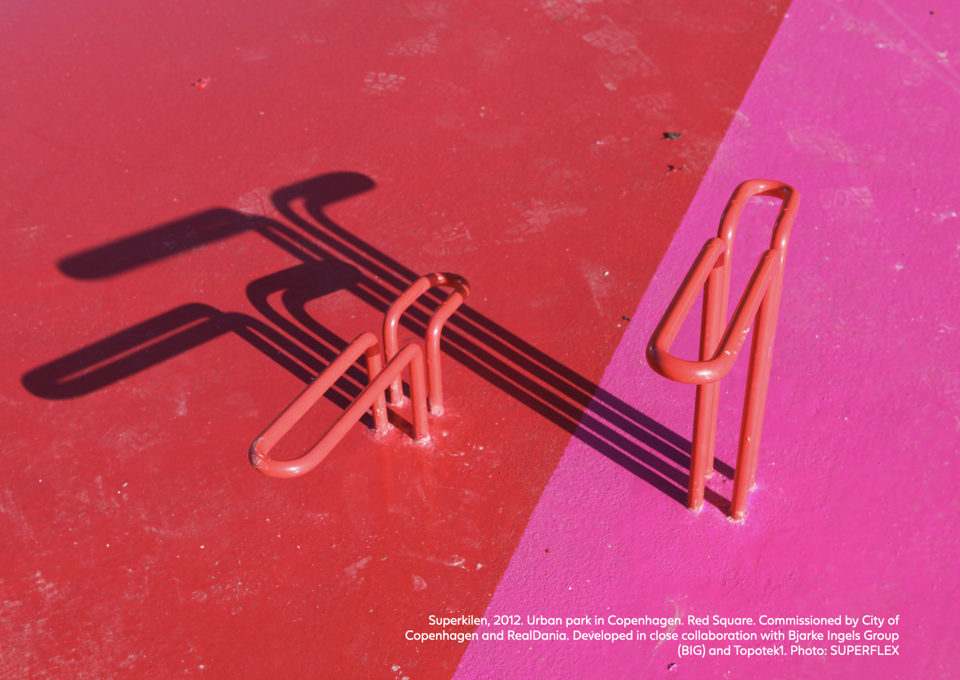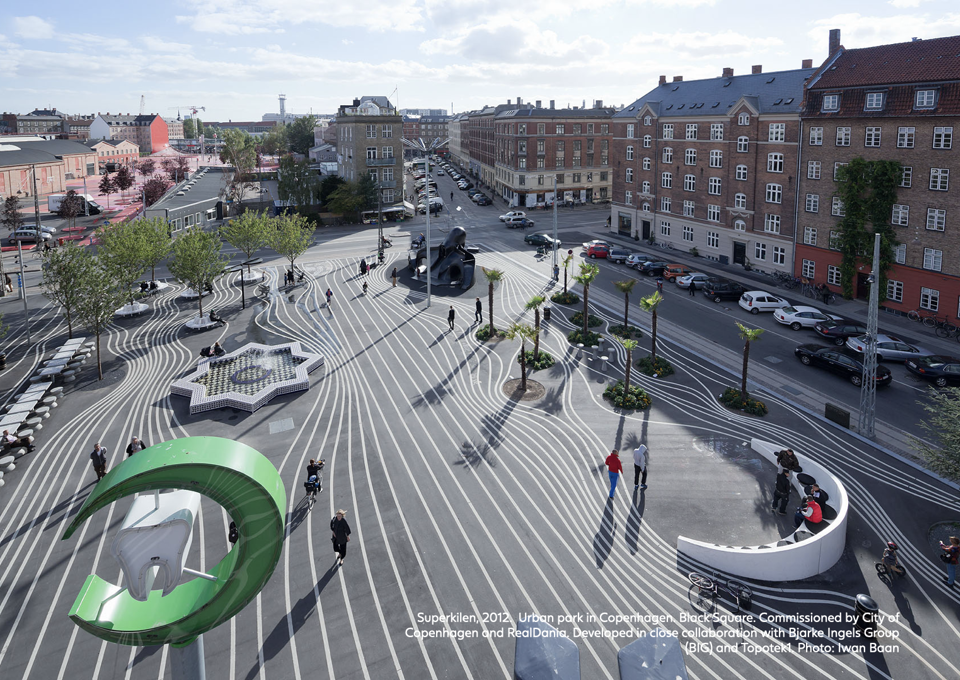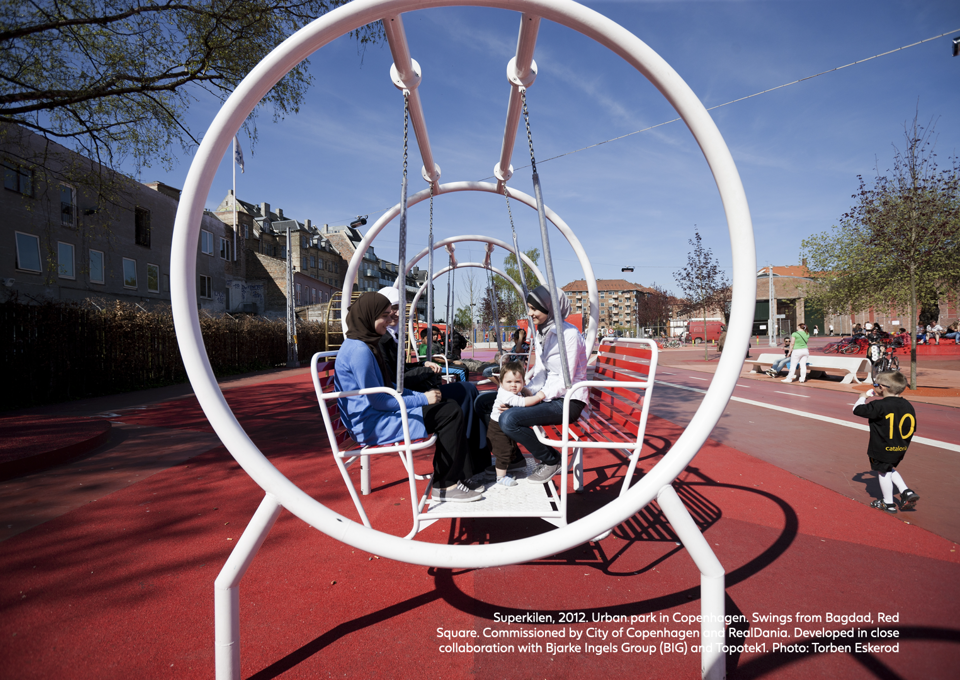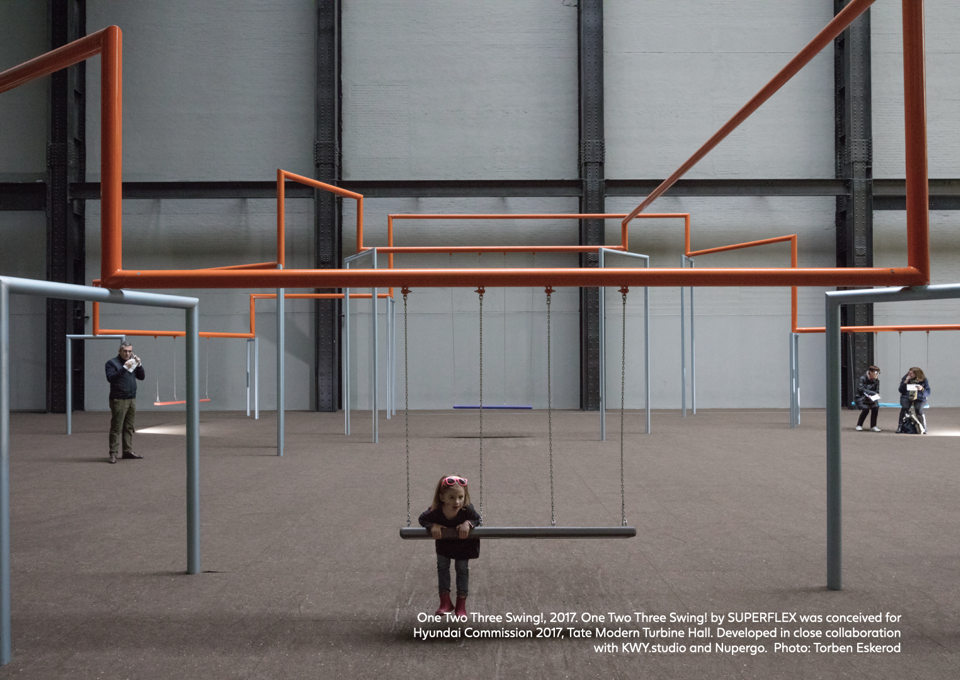 About SUPERFLEX
The Danish artist group SUPERFLEX was founded in 1993 by Jakob Fenger (b. 1968), Bjørnstjerne Reuter Christiansen (b. 1969) and Rasmus Nielsen (b. 1969).
Today, the studio is composed of members from very diverse backgrounds. SUPERFLEX facilitates and urges the collaboration with others, bringing participation to the extreme. With a diverse practice spanning a wide range of media and interests, SUPERFLEX challenge the role of the artist in society. Their work suggests multiple areas of application, and it is not bound to any form or context.  
 
SUPERFLEX's previous works include One Two Three Swing! at Tate Modern in London and Superkilen Park, located in Copenhagen and designed together with BIG Architects and Topotek 1. Currently the studio is working on different projects around the world, such as a metro station in a district in Paris as well as a public park located in Sharjah.
Learn more about SUPERFLEX on www.superflex.net
Workshops and other activities, please contact
Sofie Johanna Madsen
Senior Experience Design Manager
Other informations, please contant
Charlotte Sahl-Madsen
CEO