Reflections with children
Me, us and our world
Reflections with children provides answers on children's big questions
"Me, us and our world" is a co-creative tale that is based on a co-creation between the children at blue team in the kindergarten Trætoppen and CoC Playful Minds in Billund.
The process came to live on the basis of a desire to develop methods of co-creation with younger children in practice. Children's perspectives and initiatives are the focal point of the theme of the course, "Me, us and our city", where the physical and visual factors in particular are in focus as a supplement to the verbal language.
The course is therefore co-founded with a basis in the children's immediate world; Me, the home and the city. The theme has been at the center of all children and adults' perspectives and contributions through documentation for the shared narrative. Children and adults have taken turns contributing, inspiring and building on each other's ideas.
Specifically, this means that we, together with the children, have researched, gained experience and been exploring the city, to work with the questions: Who am I? What can I see? What can I find? Who are we in Billund?
Part of the purpose of the course has also been to develop a book made with and for younger children. The book therefore gives an insight into the course and the activities the children have been through. The children have e.g. built houses, collected things on trips, and brought pictures from home. Through the activities the children have learned about themselves and each other and at the same time, experienced what i means to co-create with others.
Download Reflections with children
Me, us and our world
The book is a story about the course the children have been through. A tale in which the children's own words and the visual are the main element of our ongoing study of "Me, us and our world".
Only published in Danish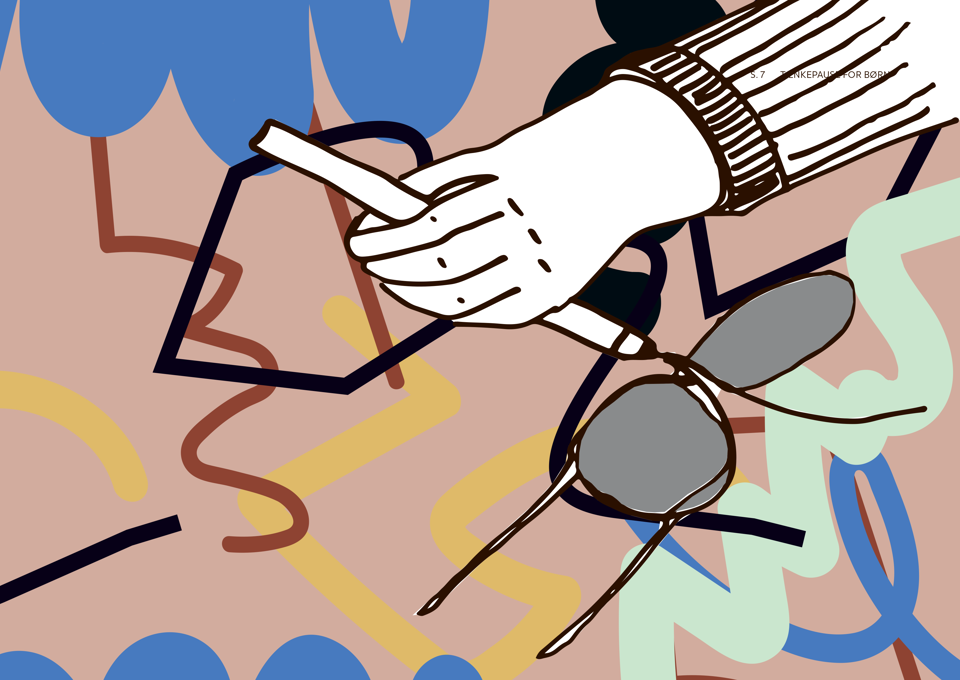 About Reflections with children
Reflections with children are a series of short books designed for children.
The books are a mix of short stories and fun thoughts that make the reader reflect.
The conversations have been conducted as philosophical dialogues, a form of teaching in which the teacher does not learn from the participants, but merely guides the conversation. It centers on open-ended questions and children's justifications.