Play - energizers and icebreakers
25 energizers and icebreakers
The play types in this booklet have one purpose: to support co-creation, especially between children and adults. The games are not an ordinary free type of play/game, initiated by children or others. However, they can be shaped and used as inspiration for playful activities that create community, provide energy, etc.
Play and co-creation
In co-creation, trust and relationships are important for participants to dare to take the initiative and contribute with perspectives. Here the games can be a really good approach. According to professor of culture and learning Charlotte Ringsmose, children (and adults) challenge each other in the play, which helps them to experience and understand reality (Ringsmose, 2015). Through the play we can learn about and with each other.
Play is a great support in co-creation,  because it creates space for building relationships between people in a community and creates room to experiment with roles and positions, which is a premise for co-creation (CoC Playful Minds, 2019).
The energizers and icebreakers are described on the basis that they must be facilitated, but most games can also be played without facilitation. We have divided the games into categories that respectively strengthen relationships, focus, strengthen the community, provide energy and start creativity. We have put some pointers on each play card, so it is easier to navigate. Many of the games, however, is great at different things and can therefore be used in several of the categories.
Play that create relationships
Play that fixes focus
Play that controls the community
Play that kickstart creativity
Play that provide renewed energy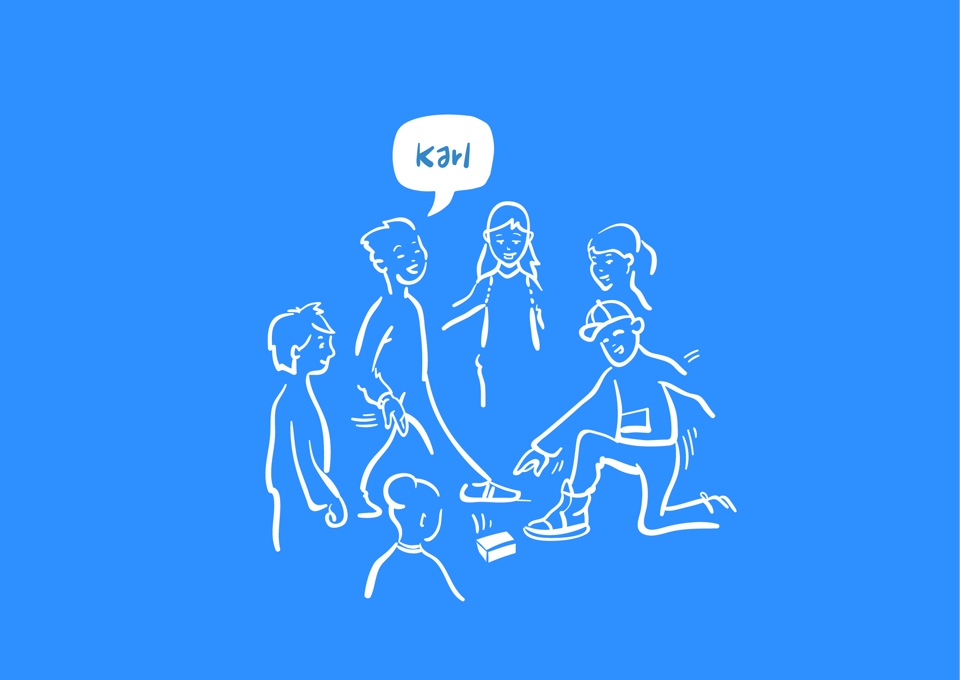 Download play, energizers og icebreakers
The booklet consists of 25 play types, all of which work well in co-creation processes with children, in groups with young or exclusively adult participants. The play types is a great complement to the methods in the toolbox.
Only published in Danish