Five dialogues on the UN Convention of the Rights of the Child
Through these five dialogue manuals on themes in the UN Convention on the Rights of the Child, you can work on with the themes in a way that allows children and adults to get to know, talk about and reflect on children's rights. The manuals have been developed with inspiration from cases written by children from Billund and quotes from children throughout Denmark.
The manuals should inspire children, parents, grandparents, teachers, scout leaders, politicians and anyone else interested in having reflective and engaging dialogues about the areas themselves. You can have the dialogues everywhere - for example when you're on the way to CoC Living Lab at Kløvermarken 35, is sitting at the dinner table in Sdr. Omme or waiting for the bus in Grindsted - and you do not have to be more than two people. 
Each dialogue also contains examples of themes that may emerge. And if they do, it will be a great opportunity to dive into key concepts such as respect, security or freedom.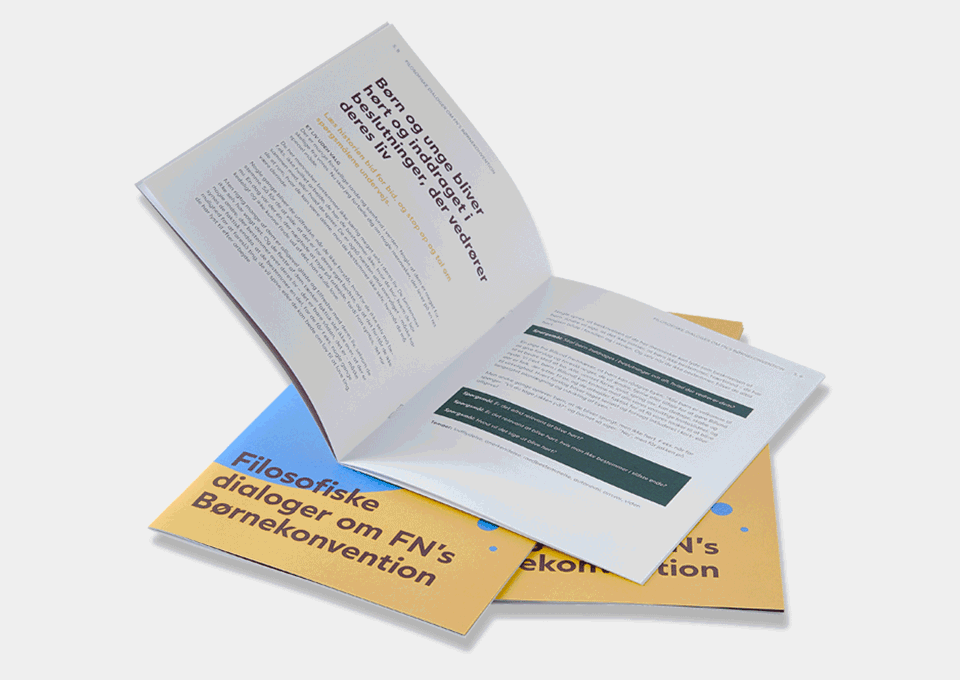 Download and get started
Do not think of the materials as finished manuals, but as a suggestion on how to work with the themes. The important thing is not to follow these suggestions in any way, but to work with the dialogue partners to find good starting points and questions that can open up a committed dialogue on children's rights and the Convention on the Rights of the Child.
Only published in Danish