Philosophical dialogues about the UN's Global Goals
Philosophical dialogues about the UN's Global Goals
Philosophical dialogues about the UN's Global Goals, is both a report on the pilot project Philosophical Exploratorium, as well as a handbook in how to facilitate philosophical dialogues between children and adults. Together with our collaborators from the University of Southern Denmark and children in Billund, we have developed and tested material, through which children (and adults) have had the opportunity to relate to the UN's 17 Global Goals.
The report contains 18 dialogue manuals that are meant to guide philosophical dialogues with children. Of the 18 manuals, 17 of them are focused on the 17 different Global Goals, each manual focuses on one of the goals. The last manual is focused on what it means to be a creative world citizen
Recent empirical studies suggest that dialogue, as it is known from philosophy with children, precisely offers a dialogical space that creates child-centered exploratory communities.

Communities that are experienced as motivating and where more and other children participate. It is precisely the children's opportunity for participation that is a key parameter in the assessment of whether co-creation is successful.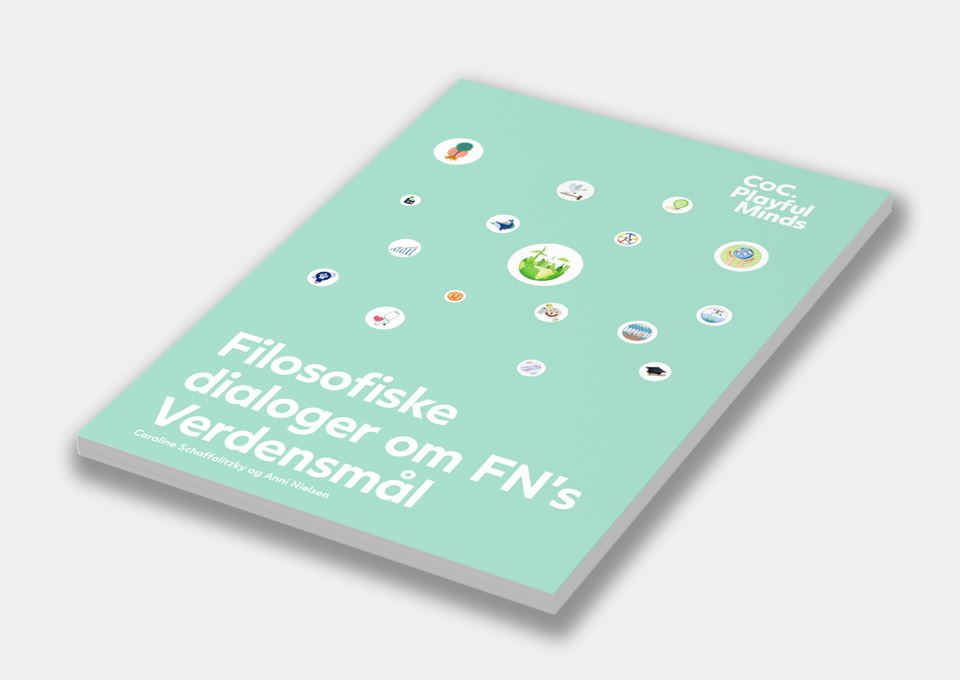 Download and get started
The manuals are not meant as tools where every step must be followed in a certain order. They are meant as tools to guide philosophical dialogues about the 17 Global Goals together with children. Moreover, the manuals are composed to function under many different circumstances. The dialogues do not need to happen in a classroom. They can also happen at the dinner table, in the school yard, in the bus, or while taking a walk, all you need are two people.
Only published in Danish