Focus on childrens safety
CoC Playful Minds, together with Billund Municipality, has started a new big project to give the city space a significant boost, making it more child-friendly.
At CoC Playful Minds we are sure that in the involvement of the children - both in the processes of creating a safe traffic culture and in the end solutions - there is much to gain by working with children.
In a series of partnerships in 2019 and 2020, children have been instrumental in pointing out places in Billund that they experience as unsafe when traveling on their own, around the city. Roughly 150 children from schools, leisure facilities, and families joined the process. 
The children have been involved several times:
some because they have worked with safety zones in schools or leisure


others have participated in workshops, city walks, or with drawings of the city


others have again participated through family workshops
The Disability Council has also helped to describe where they are experiencing problems. We work closely with the municipality of Billund. The input the municipality receives from their citizen meetings and questionnaires on traffic together with the input from children has been used to point out ten safety zones in Billund, whereas the first is completed. 
Politicians have decided that road safety should be promoted.


In CoC Playful Minds we co-create proposals for Billund's urban space with children, government officials, scientists, and not least, we would like to present the children's fantastic ideas.
Safety Zone at Kløvervej
The safety zone at Kløvervej is the first of ten safety zones in Billund that is completed. It consists of a pedestrian refuge. Traffic experts who have designed the project assessed that the safest solution is a pedestrian refuge at this type of road. Here, it is pedestrians themselves who are aware of getting safely across the road. On both sides of Kløvervej, there are benches designed and built by children, and flowers planted by children. With the new path, you have direct access to CoC Playful Minds' main entrance on Kløvermarken.
Safety Zone at Møllevej
Together with children from the international school in Billund, we are working on developing tunnels that more of the small school children will use.
The children have investigated what worked and what did not work in the tunnels. Here they discovered that many children avoid using the tunnels, and they themselves described that graffiti and the echo inside made them unsafe. The children have subsequently developed ideas and prototypes, which they have presented to parents and staff at CoC Playful Minds.
One of the tunnels under Møllevej, the gallery tunnel,  is ready for visits, and the other one is on its way.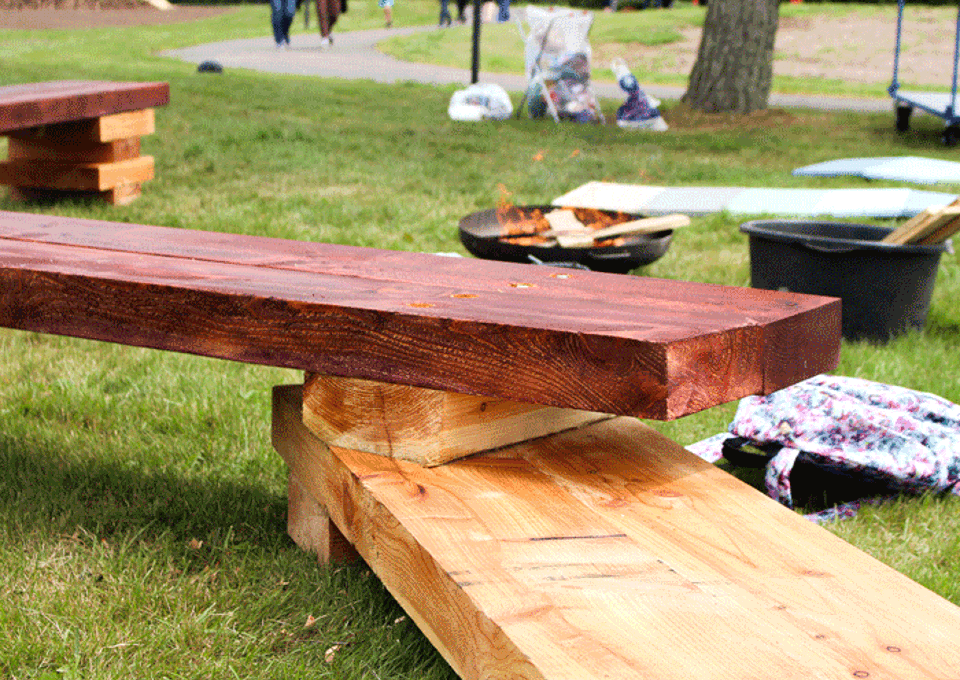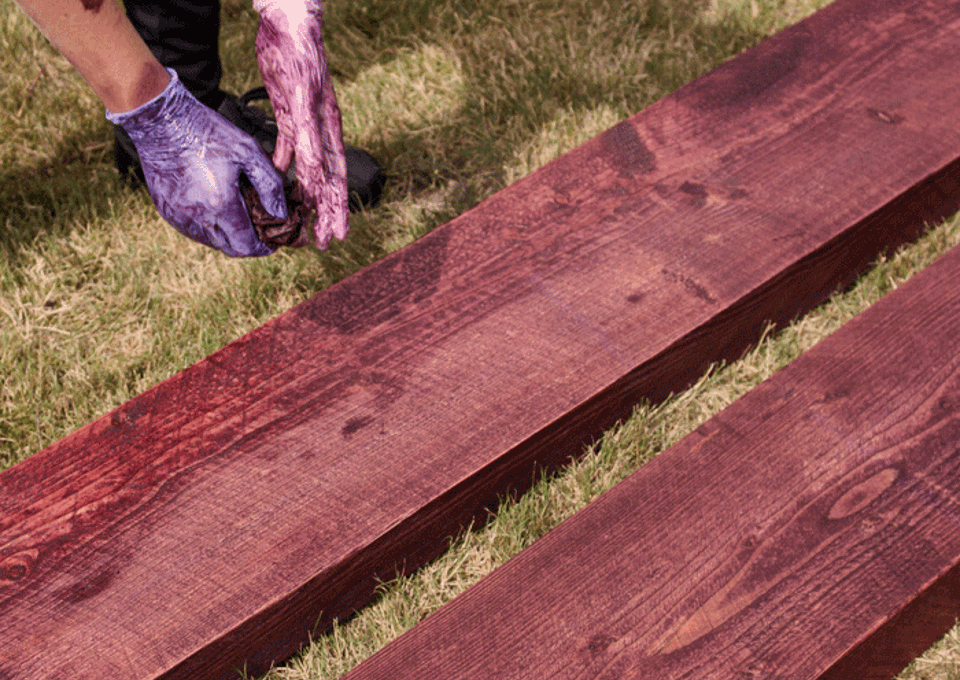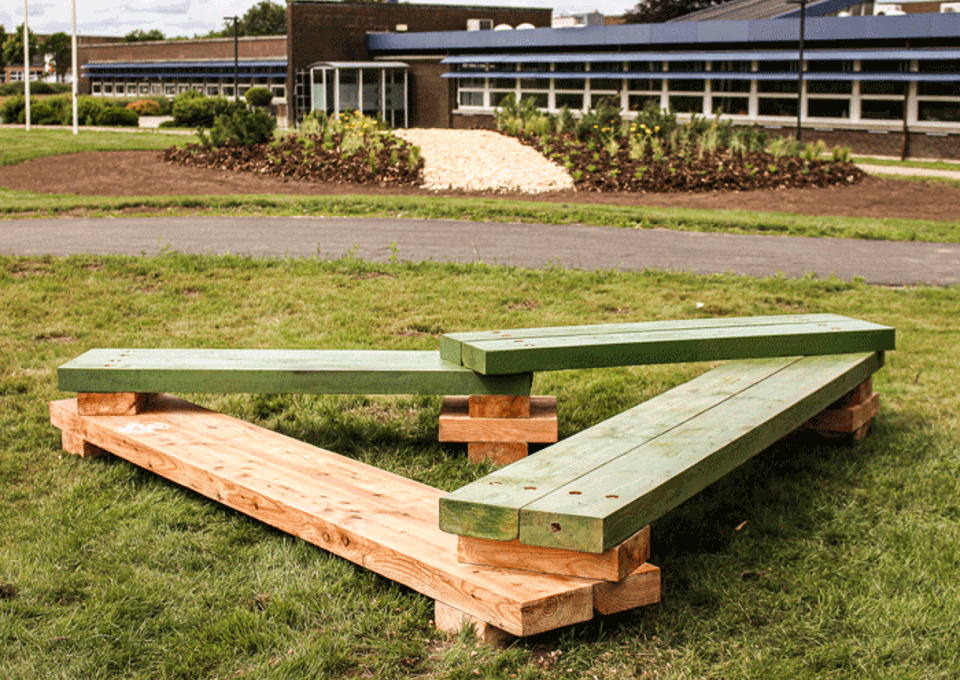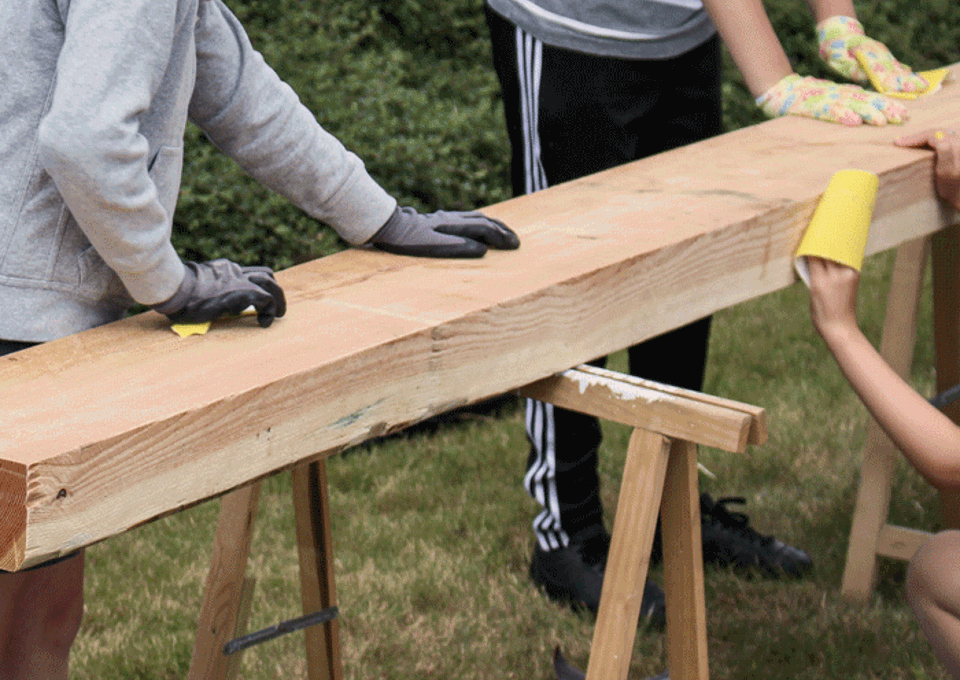 3 mega benches
In the first week of the summer holidays, up to 20 children were at summer school in CoC Playful Minds. Throughout the week, ideas were developed and mega benches were built for the new area by Kløvermarken.
Children and young people created 3 beautiful mega benches, which are located on both sides of Kløvervej.
Come by and try out the new benches.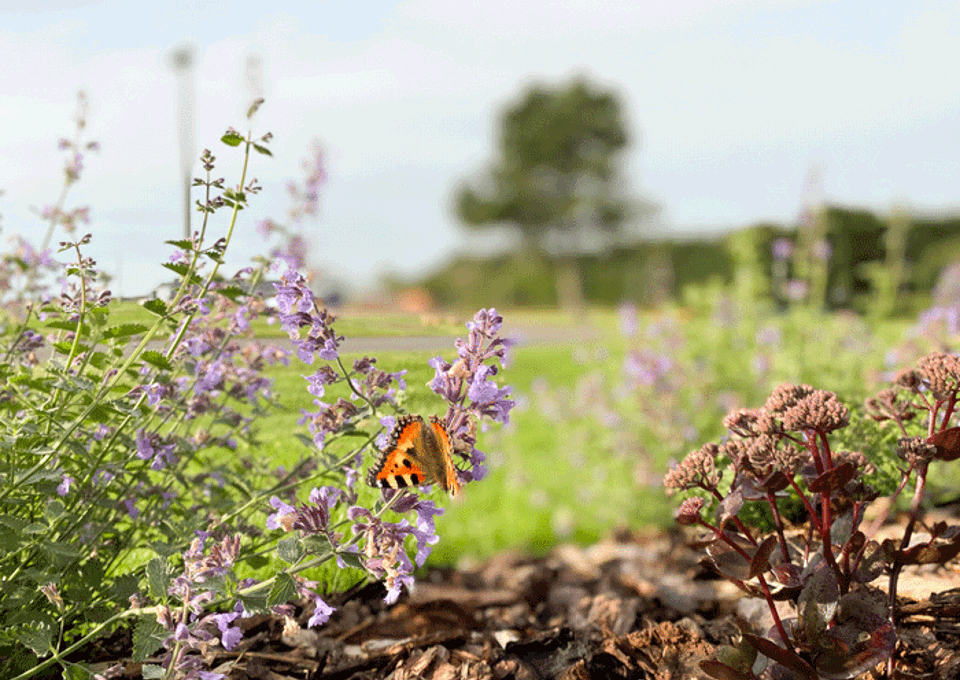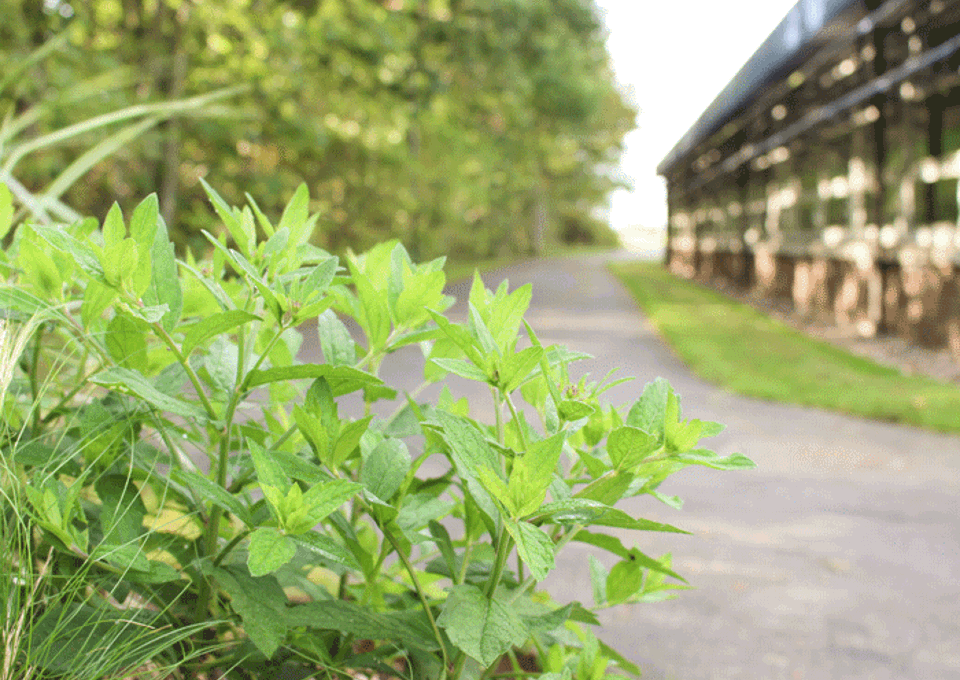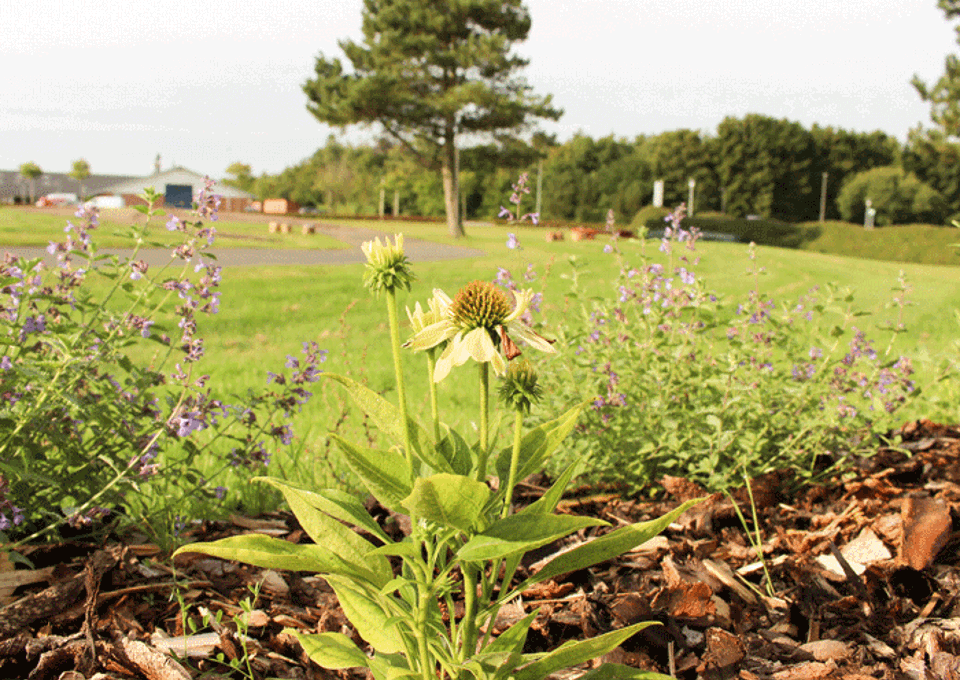 Flowers and plants as works of art

Over time, flowers and plants will grow larger, and thus the artwork will change shape and expression.

Come by Kløvermarken and experience the artwork
Urban Lab
The Safety Zone Exhibition, also called Urban Lab is a form of a laboratory. Here you can experience an exhibition that is constantly evolving.
Maybe you have been involved in the development or maybe you will be involved in the future. For what you see here is not the end, but the beginning of the development of "safety zones" in Billund with children.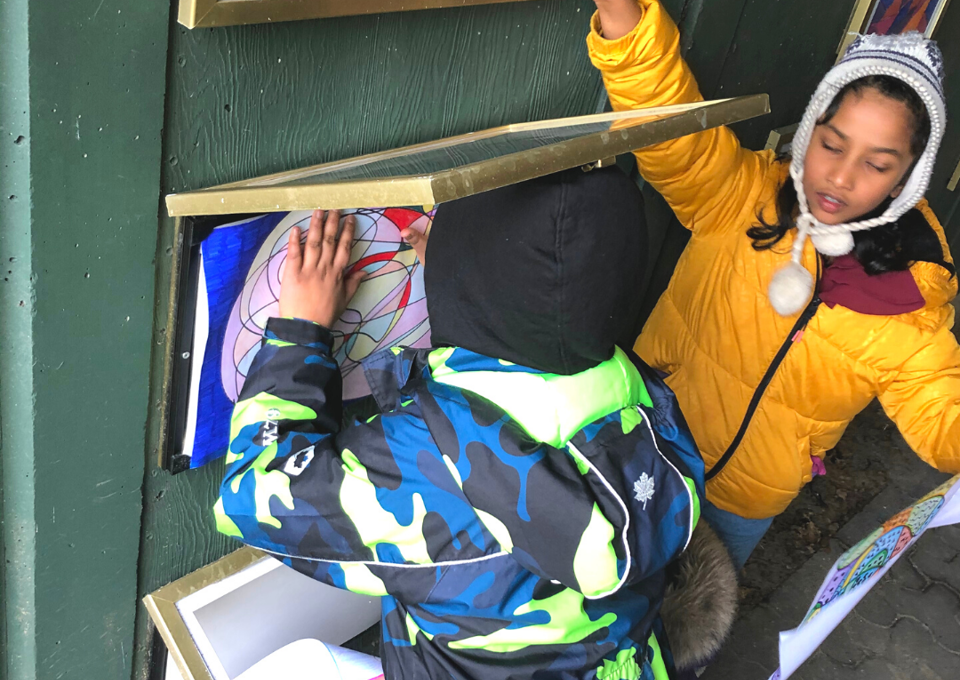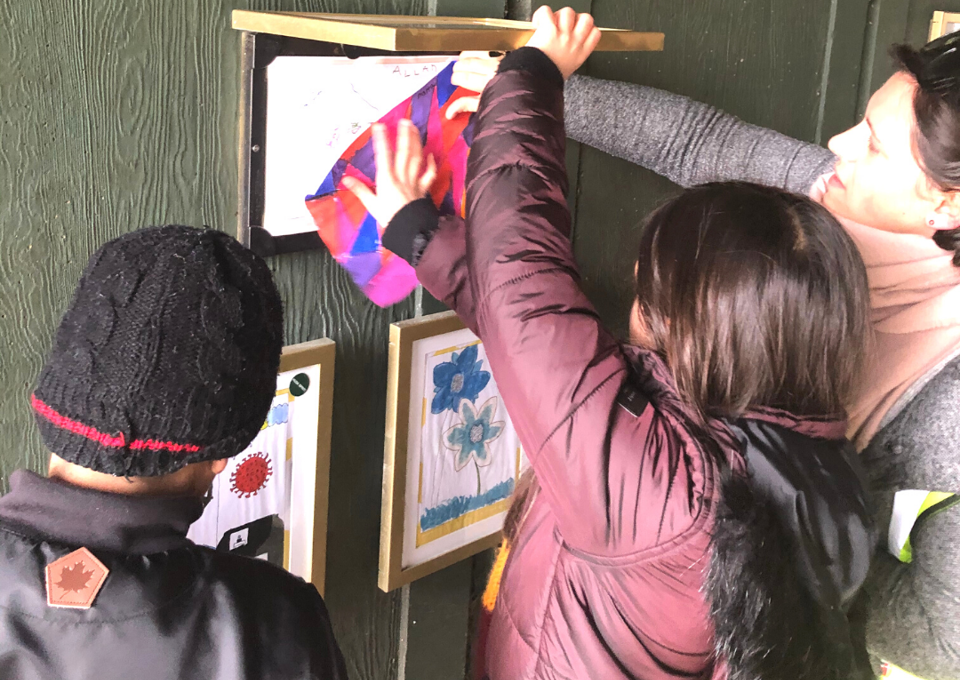 Safe tunnels
The two new tunnels will make it safer and more fun and exciting to cross under Møllevej. The gallery tunnel is now ready for visits. It is an open art gallery where everyone has the opportunity to contribute with their artworks. You just lift the glass and put your own drawing on top of the previous one.
Contact Helle for more info
Helle Neigaard
Head of Playful Spaces